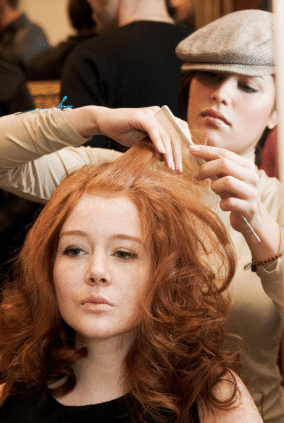 We offer many services to the public in our salon.  Work is done by students in training and supervised by qualified certificated instructors.
Many area residents have come to rely on our salon services for their needs. We are a more affordable option to most salons.
Because your cosmetologist in training is being closely supervised, the results are truly professional.
Here is our menu of hair salon services for our salon:
HAIR STYLING SERVICES *Long hair extra
Haircuts (NO DISCOUNTS AT ALL)
4.00
Haircuts w/Blow Dry
5.50
Shaves Razor
5.00
Neckline
4.00
Haircut Designs
4.00
Shampoo Only
1.50
Shampoo/Press/Curl
19.95 & up Long Hair 29.95
Shampoo Set w/Rollers
4.60
Shampoo w/ Blow Dry
4.95 & up
Up-Do Styling
25.00 & up
Shampoo/Blow Dry/Electric Curling Iron
7.95 & up
Shampoo/Blow Dry/Marcel Iron
19.95 & up
Electric Curling Iron Only
4.50 & up
Press Only
19.95
Flat iron only
19.95
Flat Iron/press/Style
19.95
Press/Marcel Curling Iron
19.95
Bangs
4.00
Finger Wave
19.50
French Braids
5.00 each
Shirley Curls
35.00
COLD WAVE PERMS
Water Perm (must be combed out here)
7.50 short hair /16.50 long hair
So Lively (good for color treated hair)
25.95
Quantum
19.95
Spiral
15.00 Extra
Piggy Back
15.00 Extra
Partial Perm
2.00 per rod
RELAXERS
Virgin Relaxer (Blow Dry Only)
45.00
Relaxer touch-up (Blow Dry Only)
25.00
Blow out/Texturize
15.00 & up
Soft-Perm Curl (Jeri Curl)
35.95
Hair line touch-up
15.00 & up plus style
CONDITIONING TREATMENTS
Porosity Control
2.50
Nioxin Scalp Recovery
10.00 & up
Porosity Control Pak
6.00
Sebastian Penetraitt Treatment
6.00
Cream Rinse
1.00
SPECIALTY HAIR SERVICES
Front Twisties w/ Style
7.95 & up
Ponytail Style
25.00 & up
HAIRCOLORING SERVICES
Boys Frost tips only
15.00
Virgin Tint V/T
19.95 & up
Tint Touch up T/R
12.95 & up
Temporary Color Rinse
1.50
Virgin Bleach with Toner
45.00 & up
Bleach Touch up
19.95 & up
Cellophanes
19.95 & up
Color Weave
49.95 & up
Bleach Weave
49.95 & up
Two Color Weave
59.95 & up
Frost
35.00
Provana (Bright Colors)
19.95 & up
For long hair their is an additional charge of $10.00